Showing 1 - 10 out of 118
Page 1 out of 12
| | Tutorial | Accordion | Hand | Language | Category | Level |
| --- | --- | --- | --- | --- | --- | --- |
| | | Diatonic | Right | Español | Song tutorial | Basic |
| | | Diatonic | Right | Español | Practices | Basic |
| | | Diatonic | Right | Español | Song tutorial | Basic |
| | | Bandoneón | Left | Español | Practices | Basic |
| | | Bandoneón | Left | Español | Practices | Basic |
| | | Bandoneón | Left | Español | Song tutorial | Advanced |
| | | Bandoneón | Left | Español | Practices | Basic |
| | | Bandoneón | Left | Español | Song tutorial | Advanced |
| | | Bandoneón | Left | Español | Song tutorial | intermediate |
| | | Bandoneón | Left | Español | Song tutorial | Advanced |
TRANSFORM YOUR COMPUTER INTO AN ACCORDION
Both the keyboard of your computer and the accordion were designed with the same pattern for the comfort of the human hand. That is why the experience of playing an accordion with this simulator is very similar to reality.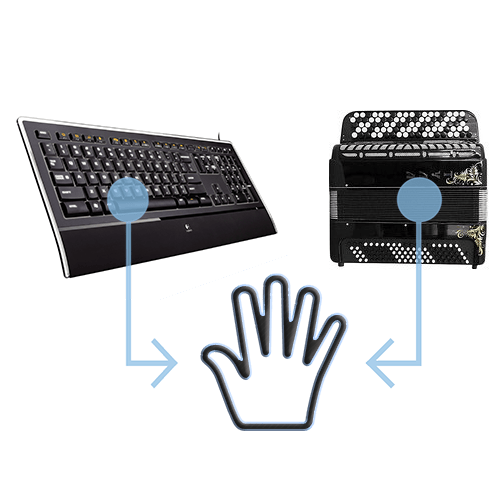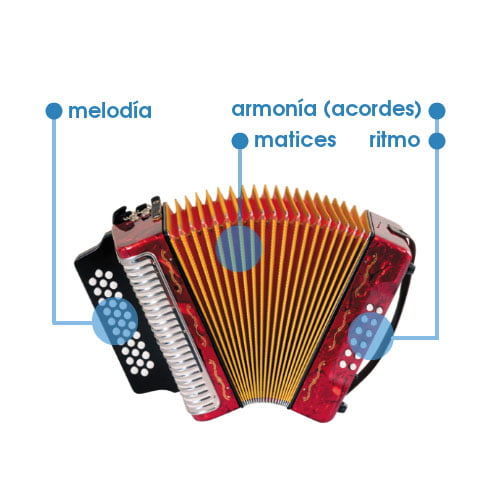 The accordion is the only instrument capable of easily mixing the components of music: Melody, Harmony and Rhythm. So if you know how to play the accordion, you know how music works.
AcordeonVirtual.com es un simulador con el que puedes ejecutar cualquier tipo de acordeón con el teclado de tu PC o con un dispositivo táctil. Los tutoriales están preparados para que puedas practicar con el acordeón correspondiente, por ejemplo si entramos al tutorial de "Escalas del acordeón ADG", un acordeón diatónico en tono ADG aparecerá junto al tutorial.